Mikroscan L5 Live Robotic Microscope
Real-Time Telemicroscopy System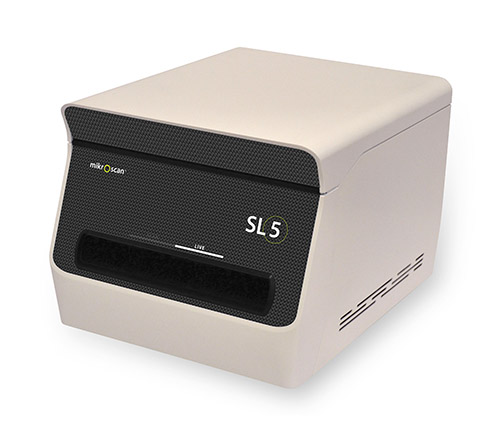 The right diagnosis from the right expert at the right time, regardless of location.
Use the L5's live robotic microscope to examine a tissue specimen on the glass slide, not a digitized representation. Frozen sections, cytology preparations, fine needle aspirations and other time-critical specimen evaluations occur instantly. No need to wait for specimens to be scanned in a high-throughput queue or deal with the complex IT required to store and forward images. And, best of all, real-time, through focus of specimens means you choose the planes of focus and areas of interest, not the system. Find what you're looking for on your own terms.
Real-time image sharing facilitates conversations between you and your colleagues. Improve your efficiency and decrease practice costs with real-time and remote specimen interaction.
The L5 system lets you identify areas of interest, focus through them, store image snapshots and through focus stacks, and return to regions of interest for additional review. An optional audit trail tracks areas you have visited and at what magnification.
Real-time region of interest and specimen focus in all three dimensions
'Snapshots' and 'Z-Snaps' let you capture and store individual and through focus regions of interest
Manual and automated focusing aid in finding optimum focus
'Autobrowse' automates the examination of individual fields of view within large tissue areas.